HOT LINKS
For All Writers
For Screenwriters
Screenwriting Resources
Moviebytes. Ranks screenwriting contests.
Hollywood Lit Sales The Spec Screenplay Sales Directory and informative articles.
Current Script Sales by Done Deal. The latest on script and pitch sales in Hollywood.
For TV Writers If you want to write for television, including pilots, I recommend Emmy-nominated writer and producer Ellen Sandler (Everybody Loves Raymond).
TV Writer Home Page. Writing for television. Contests, classes, and more.
The Writers Guild of America Script registration and other services for members and non-members.
Michael Hauge. Screenplay Mastery. Seminars and coaching.
Linda Seger. Seminars and script consulting.
Leslie Paonessa. Hollywood reader. 310-395-3648.
Hi-way Haven -- Writing classes and coaching, bookstore, writer's group. San Diego's only drop-in screenwriting workshop since 2004.
The Internet Movie Database. Great site for movie info. IMDB Pro is accessed from this site and is a source of information about agents, producers, and talent.
Hollywood Film Institute Excellent film school for aspiring independent producers. Covers all aspects of filmmaking, including screenwriting
The Academy of Film Writing
Sherwood Oaks Experimental College Film school in Hollywood.
Acting School Californa, Meisner Technique, Actor's Boot Camp -- Acting school in Los Angeles California offering acting boot camp cold reading classes, scene study and on-camera work.
Co-write -- the community-sourced screenplay.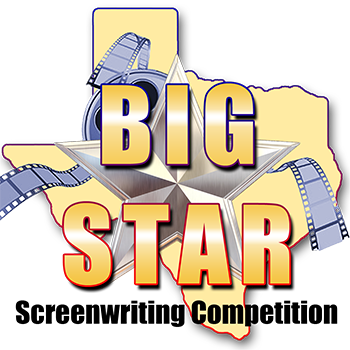 Publications and Script Resources

Script Magazine. Excellent online magazine for screenwriters featuring articles on the craft and business as well as interviews with agents, managers, producers, and working screenwriters.

The Writers Store™, 2040 Westwood Boulevard, Los Angeles, CA 90025. (310) 441-5151. (800) 272-8927. Your complete source for software, books, tapes, and other essentials for writers and filmmakers. Also the home of Writers University.

Biz Books -- Western Canada"s only dedicated film, television, and theater bookstore. They carry a full range of industry-related books, periodicals, directories, plays, accent tapes, crew gifts, software, and gift cards.

Screen & Stage Marketing Secrets

Scriptfly. Sells scripts.

Drew's Scripts-o-Rama. Scripts you can read online for free.

Internet Movie Script Database. Movie scripts available free.

Simply Scripts. Scripts you can read online for free.

Hollywood Book and Poster Company. Sells scripts.

MyPDFscripts. Hundreds of free feature film and TV movie scripts in PDF.

Screenwriter's Utopia. Forum, newsletter, interviews, helpful links. Updated weekly.

Other Internet services and communities

Inktip Links screenwriters and authors with entertainment professionals. Recommended.

Script P.I.M.P. Links writers with development executives.

Talentville. An online community for creative minds.

Triggerstreet. Helps you get your work noticed.

The Writer's Building For anyone interested in screenwriting.

Belva's List – Things to do in and around Seattle and Western Washington – an information and entertainment resources. There are some screenwriting links.

ReadThrough – Listen to actors read your script.

For more resources, go to Bible Updates and Screenwriting Groups.